The Trade Accelerator Program (TAP) is an award-winning program designed to help small and medium-sized enterprises gain knowledge and the necessary network of contacts to unleash their export potential. Through a series of in-depth workshop sessions with leading trade and industry experts, SME owners and executives learn to overcome export barriers and reach new markets faster.
Sandbox Centre is getting ready to host this program for another year in a row! If you're a business ready or think you might be ready to export, and missed out on our last cohort in November 2019 – you're in luck! SBX in partnership with the World Trade Centre Toronto is hosting a free information session on Canada's Trade Accelerator Program (TAP) on Thursday, September 24th at 12 noon!
Have any and all questions answered in order for you to feel confident with entering the world of export and how your business could benefit from this amazing program.
The next cohort of the program in Simcoe County will be on December 1-2, 2020. Join us for this free webinar to learn more about the program benefits and format.
To register for this free info session, CLICK HERE!
"Trying to get to this point on our own would have been near impossible or extremely time consuming." – Paterson Composites
Some notable stats from over 940 graduate companies since the Trade Accelerator Program's inception in 2015: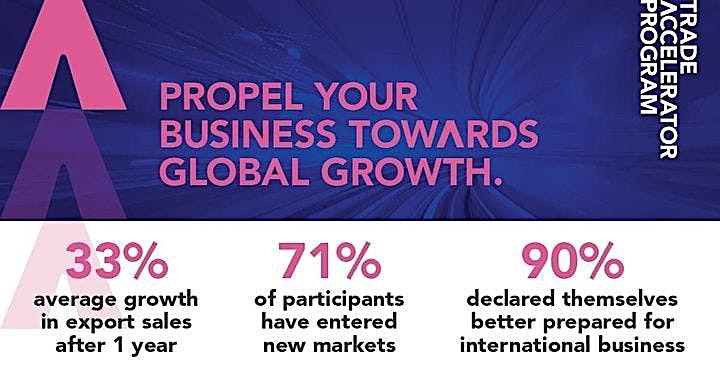 Brought to you in partnership with: